Fittings come in all shapes and sizes, and can be connected in a variety of ways. Shaped fittings ensure the effective design of a pneumatic system, with various unions and adaptors to reduce or increase the pipe diameter, or provide a neat continuity across fittings.
The most common types of connection are: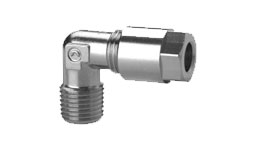 Compression
Compression fittings rely on compressive force to connect, and need no soldering to install. There are several ways to compress the fitting and most need no tools, but rely on a ferrule, ring or metal gasket to make the seal. Some types require a nut to be tightened, while others have a sharpened ferrule which bites the tube when compressed.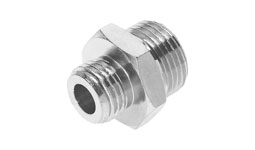 Threaded
Threaded fittings have screw threads on the outer (male) or inner (female) surfaces, so that they can match other threaded fittings. Straight threads are the simplest, but tapered threads provide a better seal.
Push-In
Push-in Fittings allow the tube to be secured by pushing it through a collet or grab ring and can be released simply by pushing a release collar.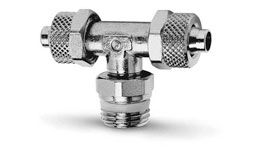 Push-on (barbed)
The tube is pushed as far as it can go over a barbed end on the fitting, and secured by tightening a nut onto the combined assembly.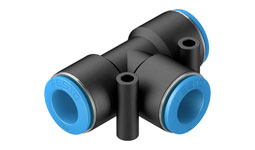 T-shaped
A T-shaped intersection connects three flow sections, allowing flow to be split apart or combined. Cross-shaped fittings do the same for four flow sections.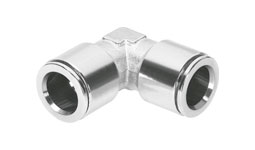 Elbow
Elbow fittings change the flow direction at various angles without the risk of tube kinking. The most common elbow angles are 45° and 90°, but elbows also exist in 22.5°.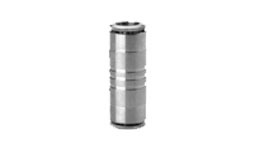 Reducer
Reducer fittings connect two or more conduits of differing sizes.
From Internet
---
Post time: Apr-02-2022